Hi! I'm Allie,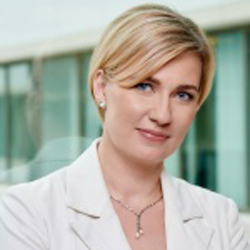 I'm currently spending my early 30s searching online for the for the love of my life as my biological clock keeps faithfully been tick, tick, ticking away. Fortunately for your reading pleasure but unfortunately for me, I've have yet to strike the gold I've been hoping for.
I definitely have found gold. But it appears to be the kind with chocolate and almonds on the inside. Which isn't too bad, but I would've preferred real gold. Or at least a relationship-worthy date!
Maybe it's just the East coast internet dating scene? Sadly, I've found that's rather unlikely. I often find myself in other areas around the country. Then again, nothing is really holding me back from relocating. Honestly, I would prefer a more temperate climate. So would my two border collies, Sadie and Daisy, the 2dogs!
Women the world over experience annoyance with online dating. I appreciate it when they send me their stories. When they approve, I love to share them on my blog. Be sure to check them out there. That's also where you can find my podcast. Some people report that they're surprised when they first hear my voice, because even though I often complain in print about online dating, it's plain to hear that overall, I'm still hopeful about process.
Besides online dating, my blog and my podcast, I also enjoy taking walks outside with my dogs, watching movies, and painting–as in still-lifes and portraits, not walls!
It would be great to hear from you. Be sure to follow my blog, or give a listen to my latest podcast. Thanks for reading!